Voting will close on November 28.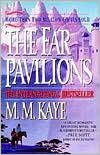 The Far Pavillions by MM Kaye
When The Far Pavilions was first published nineteen years ago, it moved the critic Edmund Fuller to write this: "Were Miss Kaye to produce no other book, The Far Pavilions might stand as a lasting accomplishment in a single work comparable to Margaret Mitchell's achievement in Gond With the Wind." From its beginning in the foothills of the towering Himalayas, M.M. Kaye's masterwork is a vast, rich and vibrant tapestry of love and war that ranks with the greatest panoramic sagas of modern fiction.The Far Pavilions is itself a Himalayan achievement, a book we hate to see come to an end. it is a passionate, triumphant story that excites us, fills us with joy, move us to tears, satisfies us deeply, and helps us remember just what it is we want most from a novel. (960 pages)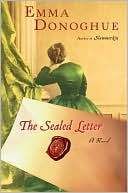 The Sealed Letter by Emma Donoghue
Based on the details of a scandalous divorce case that gripped England in 1864, The Sealed Letter is a provocative historical drama that is strangely relevant to modern issues surrounding women, marriage, rights and roles.
Miss Emily "Fido" Faithfull is a "woman of business" and a spinster pioneer of the British women's movement, independent of mind but naively trusting of heart. Distracted from her beloved cause by the sudden return of her once-dear friend, the unhappily wed Helen Codrington, Fido is swept up in the intimate details of Helen's failing marriage to the stodgy Admiral Harry Codrington. What begins as a loyal effort to help a friend explodes into a courtroom drama more sensational than any Hollywood tabloid could invent - with stained clothing, accusations of adultery, counterclaims of rape and a mysterious letter that could destroy more than one life. (396 pages)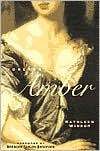 Forever Amber by Kathleen Winsor
Abandoned pregnant and penniless on the teeming streets of London, 16-year-old Amber St. Clare manages, by using her wits, beauty, and courage, to climb to the highest position a woman could achieve in Restoration England-that of favorite mistress of the Merry Monarch, Charles II. From whores and highwaymen to courtiers and noblemen, from events such as the Great Plague and the Fire of London to the intimate passions of ordinary-and extraordinary-men and women, Amber experiences it all. But throughout her trials and escapades, she remains, in her heart, true to the one man she really loves, the one man she can never have. Frequently compared to Gone with the Wind, Forever Amber is the other great historical romance, outselling every other American novel of the 1940s-despite being banned in Boston for its sheer sexiness. A book to read and reread, this edition brings back to print an unforgettable romance and a timeless masterpiece. (976 pages)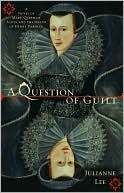 A Question of Guilt: A Novel of Mary Stuart and the Death of Henry Darnley by Julianne Lee

A rich, compelling novel that asks the question: Was Mary Stuart guilty of murder?
It is three days after the execution of Mary Stuart and the streets of London are buzzing with the news. But not everyone is convinced that the scandalized Queen of Scots was guilty of plotting against her cousin, Elizabeth I—or that she was involved in the murder of her husband, Henry Darnley.
Scottish-born Lady Janet de Ros, wife of a wealthy English merchant, thinks the ravishingly beautiful Mary was merely an innocent bystander, betrayed by the machinations of a disloyal court. Determined to uncover the truth, Janet travels from Fotheringhay Castle to Edinburgh, to pursue an investigation that, she will come to realize, could endanger her life—and bring disgrace to her very own family...(307 pages)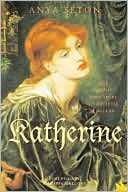 Katherine by Anya Seton
This classic romance novel tells the true story of the love affair that changed history-that of Katherine Swynford and John of Gaunt, Duke of Lancaster, the ancestors of most of the British royal family. Set in the vibrant 14th century of Chaucer and the Black Death, the story features knights fighting in battle, serfs struggling in poverty, and the magnificent Plantagenets-Edward III, the Black Prince, and Richard II-who ruled despotically over a court rotten with intrigue. Within this era of danger and romance, John of Gaunt, the king's son, falls passionately in love with the already married Katherine. Their well-documented affair and love persist through decades of war, adultery, murder, loneliness, and redemption. This epic novel of conflict, cruelty, and untamable love has become a classic since its first publication in 1954. (512 pages)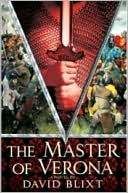 Master of Verona by David Blixt
In 1314, seventeen year old Pietro Alighieri travels to Verona with his father, the infamous poet Dante, at the invitation of its leader, the legendary Francesco "Cangrande" della Scala. A sneak attack from Padua leads Pietro into his first battle, fighting alongside the charismatic Cangrande, and into a tight friendship with Mariotto Montecchio and Antonio Capulletto. Behind the scenes, repeated attempts are made against the life of a child believed to be Cangrande's illegitimate son and possible heir.
Pietro is drawn into the web of intrigue around the child and the tension building between Mariotto and Antonio over a woman betrothed to one and in love with the other – a situation that will sever a friendship, divide a city, and ultimately lead to the events of the best known tragic romance in the world.
Inspired by the plays of Shakespeare, the poetry of Dante, and the events of history, The Master of Verona is a compelling novel of politics, loyalty, conspiracy and star-crossed romance. (592 pages)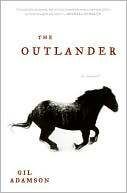 The Outlander by Gil Adamson
In 1903 a mysterious young woman flees alone across the West, one heart-pounding step ahead of the law. At nineteen, Mary Boulton has just become a widow—and her husband's killer. As bloodhounds track her frantic race toward the mountains, she is tormented by mad visions and by the knowledge that her two ruthless brothers-in-law are in pursuit, determined to avenge their younger brother's death. Responding to little more than the primitive fight for life, the widow retreats ever deeper into the wilderness—and into the wilds of her own mind—encountering an unforgettable cast of eccentrics along the way.
With the stunning prose and captivating mood of great works like Charles Frazier's Cold Mountain or early Cormac McCarthy, Gil Adamson's intoxicating debut novel weds a brilliant literary style to the gripping tale of one woman's desperate escape. (400 pages)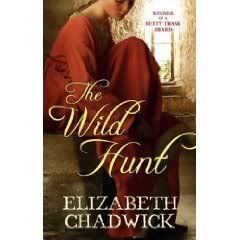 The Wild Hunt

In the wild, windswept Welsh marches a noble young lord rides homewards, embittered, angry and in danger. He is Guyon, lord of Ledworth, heir to threatened lands, husband-to-be of Judith of Ravenstow. Their union will save his lands - but they have yet to meet...For this is Wales at the turn of the twelfth century. Dynasties forge and fight, and behind the precarious throne of William Rufus political intrigue is raging. Caught amidst the violence are Judith and Guyon, bound together yet poles apart. But when a dark secret from the past is revealed and the full horror of war crashes over Guyon and Judith, they are forced to face insurmountable odds. Together...(352 pages)
Whale Road by Robert Low
A band of brothers, committed only to each other, rides the waves, fighting for the highest bidder, treading the whale road in search of legendary relics.
Life is savage aboard a Viking raiding ship. When Orm Rurikson is plucked from the snows of Norway to brave the seas on the Fjord Elk, he becomes an unlikely member of the notorious crew. Although young, Orm must quickly become a warrior if he is to survive.
His fellow crew are the Oathsworn---named after the spoken bond that ties them in brotherhood. They fight hard, they drink hard, and they always defend their own.
But times are changing. Loyalty to the old Norse Gods is fading, and the followers of the mysterious "White Christ" are gaining power across Europe. Hired as relic hunters, the Oathsworn are sent in search of a sword believed to have killed the White Christ. Their quest will lead them onto the deep and treacherous waters of the whale road, toward the cursed treasure of Attila the Hun and to a challenge that presents the ultimate threat.
Robert Low has written a stunning epic, a remarkable debut novel. Not only a compelling narrative, The Whale Road also brings a new Viking landscape stretching from Scotland through the Baltic and on to Istanbul. (352 pages)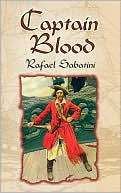 Captain Blood by Rafael Sabatini
George MacDonald Fraser, author of the Flashman novels, praises this hearty saga as "one of the great unrecognized novels of the 20th century." Doctor Peter Blood's quiet life is shattered when he is convicted of treason for tending a wounded nobleman in a 1685 rebellion against King James II. Rapidly there follows transportation on a slave ship to Barbados; escape from slavery and a brutal plantation owner during a Spanish pirate attack; the start of Blood's own career as a pirate and, before long, as the greatest buccaneer of them all. Raids, sea battles, sword fights, acts of gallantry and low cunning — chapter after chapter of action and adventure, recounted with zest and skill by a natural-born storyteller. Introducing this edition, Fraser writes: "[Sabatini] awoke me to history, and showed me that it was no dry collection of dates and diets and dynasties, but the most exciting adventure of all. For that, I and millions like me are forever in his debt."