Voting will close on
October 22.

Shogun by James Clavell
A bold English adventuer. An invincible Japanese warlord. A beautiful woman torn between two ways of life, two ways of love. All brought together in a mighty saga of a time and place aflame with conflict, passion, ambition, lust and the struggle for power. (1152 pages)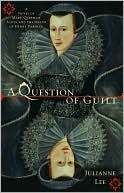 A Question of Guilt: A Novel of Mary Stuart and the Death of Henry Darnley by Julianne Lee

A rich, compelling novel that asks the question: Was Mary Stuart guilty of murder?
It is three days after the execution of Mary Stuart and the streets of London are buzzing with the news. But not everyone is convinced that the scandalized Queen of Scots was guilty of plotting against her cousin, Elizabeth I—or that she was involved in the murder of her husband, Henry Darnley.
Scottish-born Lady Janet de Ros, wife of a wealthy English merchant, thinks the ravishingly beautiful Mary was merely an innocent bystander, betrayed by the machinations of a disloyal court. Determined to uncover the truth, Janet travels from Fotheringhay Castle to Edinburgh, to pursue an investigation that, she will come to realize, could endanger her life—and bring disgrace to her very own family...(307 pages)

The King's Daughter by Sandra Worth
In this groundbreaking novel, award-winning author Sandra Worth vibrantly brings to life the people's Queen, "Elizabeth the Good."
Seventeen-year-old Elizabeth of York trusts that her beloved father's dying wish has left England in the hands of a just and deserving ruler. But upon the rise of Richard of Gloucester, Elizabeth's family experiences one devastation after another: her late father is exposed as a bigamist, she and her siblings are branded bastards, and her brothers are taken into the new king's custody, then reportedly killed.
But one fateful night leads Elizabeth to question her prejudices. Through the eyes of Richard's ailing queen she sees a man worthy of respect and undying adoration. His dedication to his people inspires a forbidden love and ultimately gives her the courage to accept her destiny, marry Henry Tudor, and become Queen. While her soul may secretly belong to another, her heart belongs to England…(416 pages)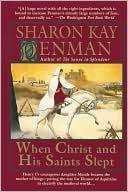 When Christ and His Saints Slept by Sharon Kay Penman

Henry I is dead, and even as the bells toll, his barons confer edgily. Bound by oath, they must now deal with the King's only surviving legitimate issue: the handsome, intelligent, and commanding Maude, Henry's daughter and heir. Just as Maude reaches for the crown, her trusted cousin Stephen moves with treacherous speed to set himself up as king. Bound and determined, Maude sets sail for England—and for war. In this novel, Sharon Kay Penman brings to life a dark period in English history, painting a canvas rich in the color and textures of the era. 746pp.
Mr Timothy by Louis Bayard
It's the Christmas season, and Mr. Timothy Cratchit, not the pious child the world thought he was, has just buried his father. He's also struggling to bury his past as a cripple and shed his financial ties to his benevolent "Uncle" Ebenezer by losing himself in the thick of London's underbelly. He boards at a brothel in exchange for teaching the mistress how to read and spends his nights dredging the Thames for dead bodies and the treasures in their pockets.
Timothy's life takes a sharp turn when he discovers the bodies of two dead girls, each seared with the same cruel brand on the upper arm. The sight of their horror-struck faces compels Timothy to become the protector of another young girl, Philomela, from the fate the others suffered at the hands of a dangerous and powerful man.
A different kind of Christmas story, this breathless flight through the teeming markets, shadowy passageways, and rolling brown fog of 1860s London would do Dickens proud for its surprising twists and turns, and its extraordinary heart. (416 pages)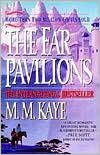 The Far Pavillions by MM Kaye
When The Far Pavilions was first published nineteen years ago, it moved the critic Edmund Fuller to write this: "Were Miss Kaye to produce no other book, The Far Pavilions might stand as a lasting accomplishment in a single work comparable to Margaret Mitchell's achievement in Gond With the Wind." From its beginning in the foothills of the towering Himalayas, M.M. Kaye's masterwork is a vast, rich and vibrant tapestry of love and war that ranks with the greatest panoramic sagas of modern fiction.The Far Pavilions is itself a Himalayan achievement, a book we hate to see come to an end. it is a passionate, triumphant story that excites us, fills us with joy, move us to tears, satisfies us deeply, and helps us remember just what it is we want most from a novel. (960 pages)
Whale Road by Robert Low
A band of brothers, committed only to each other, rides the waves, fighting for the highest bidder, treading the whale road in search of legendary relics.
Life is savage aboard a Viking raiding ship. When Orm Rurikson is plucked from the snows of Norway to brave the seas on the Fjord Elk, he becomes an unlikely member of the notorious crew. Although young, Orm must quickly become a warrior if he is to survive.
His fellow crew are the Oathsworn---named after the spoken bond that ties them in brotherhood. They fight hard, they drink hard, and they always defend their own.
But times are changing. Loyalty to the old Norse Gods is fading, and the followers of the mysterious "White Christ" are gaining power across Europe. Hired as relic hunters, the Oathsworn are sent in search of a sword believed to have killed the White Christ. Their quest will lead them onto the deep and treacherous waters of the whale road, toward the cursed treasure of Attila the Hun and to a challenge that presents the ultimate threat.
Robert Low has written a stunning epic, a remarkable debut novel. Not only a compelling narrative, The Whale Road also brings a new Viking landscape stretching from Scotland through the Baltic and on to Istanbul. (352 pages)
Of Merchant and Heroes by Paul Waters
A consuming story of love, loss and redemption set in the classical world of Rome and Greece, "Of Merchants & Heroes" is the story of a young man's pursuit of his father's murderer and of the values and qualities he develops that will make him a man ...a man capable of a deep, noble and enduring love. At the end of the third century BC, as Republican Rome's long war with Carthage was at last drawing to a close, it was already threatened by a new enemy, Philip, the tyrant king of Macedon in the east. Thus begins Rome's long involvement with Greek civilization, from which it is to learn so much ...Into this turbulent world emerges our Roman hero, Marcus, whose father is brutally murdered by pirates on a journey from Italy to Corfu on a visit to his uncle. Fate takes him to some of the great cities of the Greco-Roman world at a time of major turbulence, where he learns much and finds love unexpectedly.This is a remarkable, beautifully written debut that explores political and philosophical questions that are timeless - democracy and tyranny, war and self-defence, right and duty - as well as questions of love, loyalty and betrayal. (400 pages)