Welcome to the Historical Fiction Online forums: a friendly place to discuss, review and discover historical fiction.
If this is your first visit, please be sure to check out the
FAQ
by clicking the link above.
You will have to register before you can post: click the
register
link above to proceed.
To start viewing posts, select the forum that you want to visit from the selection below.
Bibliomaniac
Posts: 3565
Joined: August 2008
Interest in HF: started in childhood with the classics, which, IMHO are HF even if they were contemporary when written.
Favourite HF book: Prince of Foxes, by Samuel Shellabarger
Preferred HF: Currently prefer 1600 and earlier, but I'll read anything that keeps me turning the page.
Location: California Bay Area
http://www.amazon.com/Barbarossas-Barb- ... B0748TQ861
---
[quote=""MLE""]
http://www.youtube.com/watch?feature=pl ... 6W2ZMpsxhg
Except as I don't read German, I have no idea what they are advertising. A museum display?[/quote]
ER ING isn't that some type of insurance?...But loved the add.
Bec
What painting were they copying?
---
It's Dutch not German. I can read German and since German and Dutch have similarities, I can figure out some Dutch. It was an ad for the complete reopening of the Rikjsmuseum where The Night Watch by Rembrandt, the painting that was recreated, is exhibited. I did go to that museum in July, 2009 and a lot of it was closed, but The Night Watch was still on exhibit. It's a huge painting and the pride of the collection.

OK, I just clicked on the "show more" under Published on Apr 1, 2013 and there is an English translation!
Last edited by
Susan
on Fri April 5th, 2013, 1:21 am, edited 1 time in total.
---
The Night Watch by Rembrandt
http://en.wikipedia.org/wiki/The_Night_Watch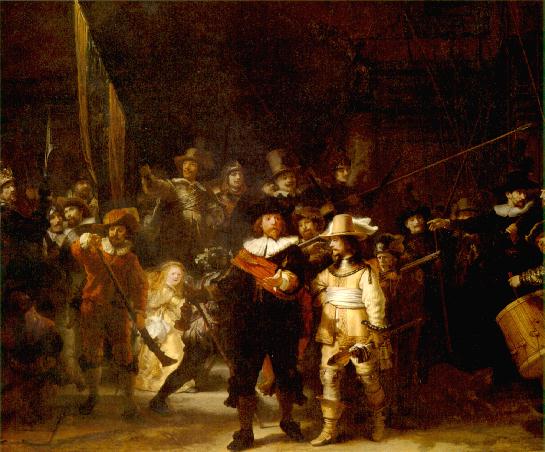 Last edited by
Susan
on Fri April 5th, 2013, 1:17 am, edited 1 time in total.
---