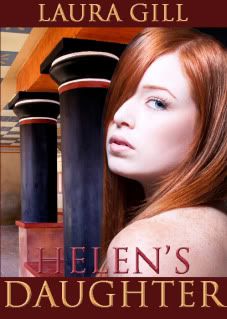 When the Trojan prince Paris abducted Helen of Sparta, she left behind a nine-year-old daughter, Hermione. And when Helen's husband Menelaus set out to recover her, Hermione was sent to her relatives at Mycenae to wait out the war.
Now, years later, the Trojan War is over. The adult Hermione eagerly awaits her father's return, but remains ambivalent toward her mother, even as her world is once again turned upside-down. Can Hermione survive the trials that await, or will she become another victim of the curse that haunts her family?
I spent more than a year researching and writing this book, and there is an Author's Note at the back.
Available on
Smashwords
, and on
Amazon Kindle
.