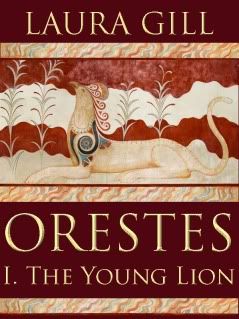 The Trojan War leaves Orestes, the prince of Mycenae, a spiritual orphan. He cannot remember his father Agamemnon, who leads the Achaean forces against Troy, and who seems to value glory and conquest above even the lives of his own children. And he is estranged from his mother Clytaemnestra, who never wanted him, and who, mad with grief over her murdered daughter, takes as her lover a rival kinsman who threatens to tear the royal family of Mycenae apart.
When the war ends, and the unthinkable happens, Orestes must flee for his life. As an exile far from home, can he survive long enough to grow to manhood and reclaim his birthright?
This is the first novel in a trilogy about Orestes, son of Agamemnon, and the last great High King of Mycenae.
Available through
Amazon Kindle
and
Smashwords
.