Scientists have discovered a 2,600 year-old aristocratic burial, likely of a Celtic noblewoman, at the hill fort site of Heuneburg in southern Germany. The discovery has been described as a "milestone" in the study of Celtic culture.
Read more here:
http://www.digitaljournal.com/article/301882
Photo of some of the finds here:
http://www.thelocal.de/gallery/news/1075/2/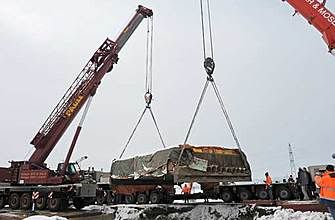 Cranes used to lift burial chamber intact!