Welcome to the Historical Fiction Online forums: a friendly place to discuss, review and discover historical fiction.
If this is your first visit, please be sure to check out the
FAQ
by clicking the link above.
You will have to register before you can post: click the
register
link above to proceed.
To start viewing posts, select the forum that you want to visit from the selection below.
Bibliomaniac
Posts: 5688
Joined: August 2008
Location: Vashon, WA
Contact:
Sept 20: 140th Anniversary of Rome As A Capital City (Italy)

SM
---
Bibliomaniac
Posts: 2992
Joined: February 2009
Favourite HF book: Welsh Princes trilogy
Preferred HF: The Middle Ages (England), New Kingdom Egypt, Medieval France
Location: Temple of Isis
[quote=""SonjaMarie""]Sept 18: Octoberfest (Germany)

Why is Octoberfest in September?
SM[/quote]
I really like that one.
Into battle we ride with Gods by our side
We are strong and not afraid to die
We have an urge to kill and our lust for blood has to be fulfilled
WE´LL FIGHT TILL THE END! And send our enemies straight to Hell!
- "Into Battle"
{Ensiferum}

---
Bibliomaniac
Posts: 5688
Joined: August 2008
Location: Vashon, WA
Contact:
Sept 21: The 115th Anniversary of the Birth of Juan de la Cierva (Spain)

http://en.wikipedia.org/wiki/Juan_de_la_Cierva
SM
---
Bibliomaniac
Posts: 5688
Joined: August 2008
Location: Vashon, WA
Contact:
Sept 21: Independance Day (Belize)

Sept 22: Moon Festival (China, Hong Kong, Taiwan)

http://en.wikipedia.org/wiki/Mid-Autumn_Festival
SM
---
Bibliomaniac
Posts: 5688
Joined: August 2008
Location: Vashon, WA
Contact:
Sept 23: National Day (Saudi Arabia)

SM
---
Bibliomaniac
Posts: 5688
Joined: August 2008
Location: Vashon, WA
Contact:
Sept 27: Google's 12th Birthday (Global)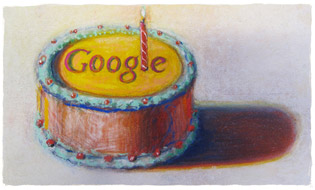 SM
---
Bibliomaniac
Posts: 5688
Joined: August 2008
Location: Vashon, WA
Contact:
Sep 22, 2010 Korean Thanksgiving - (South Korea)
SM
---
Bibliomaniac
Posts: 5688
Joined: August 2008
Location: Vashon, WA
Contact:
Sept 30: 50th Anniversary of the Flintstones (Selected Countries)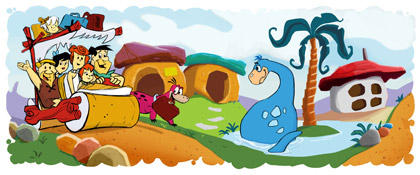 http://en.wikipedia.org/wiki/The_Flintstones
SM
---
Bibliomaniac
Posts: 5688
Joined: August 2008
Location: Vashon, WA
Contact:
Oct 1: National Day (China, Hong Kong)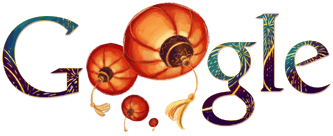 SM
---
Bibliomaniac
Posts: 5688
Joined: August 2008
Location: Vashon, WA
Contact:
Oct 1: Independance Day (Nigeria)

SM
---