Paris, during the Reign of Terror.
"The streets of Paris, strewed with the carcases of the mangled victims, are become so familiar to the sight, that they are passed by and trod on without any particular notice. The mob think no more of killing a fellow-creature, who is not even an object of suspicion, than wanton boys would of killing a cat or a dog. We have it from a Gentleman who has been but too often an eye witness to the fact. In the massacre last week, every person who had the appearance of a gentleman, whether stranger or not, was run through the body with a pike. He was of course an Aristocrate, and that was a sufficient crime. A ring, a watch chain, a handsome pair of buckles, a new coat, or a good pair of boots in a word, every thing which marked the appearance of a gentleman, and which the mob fancied, was sure to cost the owner his life. EQUALITY was the pistol, and PLUNDER the object."
From
The London Times
Monday, Sept. 10, 1792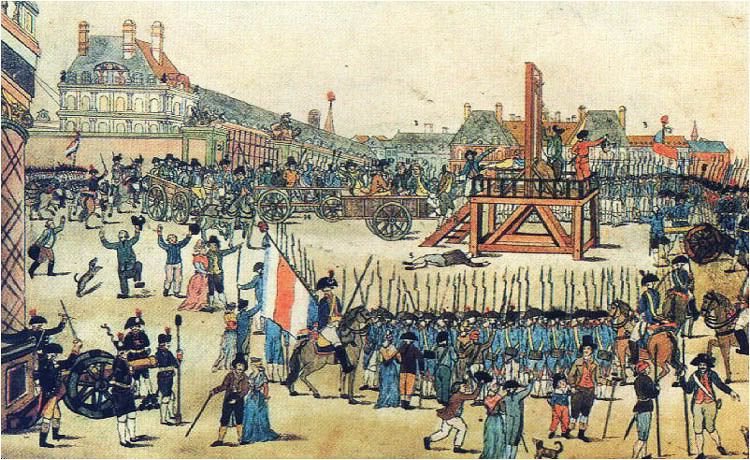 The execution of Robespierre signals the end of the Terror
(Those who live by the guillotine shall die by the guillotine).
Currently reading
Revolution
by Jennifer Donnelly