Welcome to the Historical Fiction Online forums: a friendly place to discuss, review and discover historical fiction.
If this is your first visit, please be sure to check out the
FAQ
by clicking the link above.
You will have to register before you can post: click the
register
link above to proceed.
To start viewing posts, select the forum that you want to visit from the selection below.
---
Bibliophile
Posts: 1462
Joined: August 2008
Interest in HF: I love history, but it's boring in school. Historical fiction brings it alive for me.
Preferred HF: Iron-Age Britain, Roman Britain, Medieval Britain
Location: New Orleans
Contact:
We don't have any waterfalls here in SE Louisiana.
In fact, I've never seen one live either.
---
Bibliomaniac
Posts: 5688
Joined: August 2008
Location: Vashon, WA
Contact:
That site doesn't have the one falls I've seen in person, Snoqualmie Falls, I wonder why not!

SM
---
Western North Carolina and the South Carolina mountains and foothills are somewhat famous for their quantity of waterfalls - only second to the number of moonshine stills I believe. There are tons of popular easy-to-reach and other nicely hidden falls around! These geological features are one of (if not the main) reasons I live at the base of the Blue Ridge instead of back home on the increasingly overcrowded SC coast.
I have some friends who are really into not-too-strenuous dayhiking to waterfalls with me and we've formed the Pansy A$$ed Walking Club. A book I've been using alot is
http://www.amazon.com/Waterfall-Hikes-U ... 846&sr=1-1
and fits neatly into my daypack.
For more Wiki info on the area, read the following link:
http://en.wikipedia.org/wiki/Waterfalls ... h_Carolina
This part of the Southern Appalachians is a most breathtakingly beautiful place and never fails to do good stuff for my soul.
Last edited by
Leyland
on Thu January 8th, 2009, 12:41 am, edited 1 time in total.
Reason:
link correction
We are the music makers, And we are the dreamers of dreams ~ Arthur O'Shaughnessy, Ode
---
Bibliomaniac
Posts: 5688
Joined: August 2008
Location: Vashon, WA
Contact:
Right now Snoqualmie Falls is just going crazy with all the rain. Every where people near rivers are getting flooded, it's just awful
SM
---
I love waterfalls, and the falls around the
Columbia River Gorge
in Oregon are some of the best - from easy easy hikes to serious stuff. Amazing feature of the Gorge is that it was formed when a great dam of ice and rock built up on the east side of the Cascade range and finally broke through, forming the Gorge. Huge basalt cliffs on either side and the snow melt comes off the mountains with no where to go but --- waterfalls. SM, Snoqualmie Falls is gorgeous but has nothing on Multnomah falls IMO. Punch Bowl falls,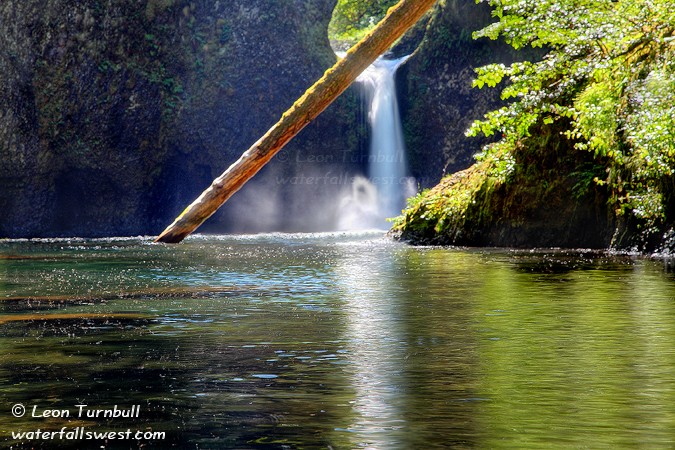 The Eagle Creek recreation area is my favorite. A very gradual uphill climb along Eagle Creek and once back aways there are waterfalls a plenty, including the famous Punch Bowl Falls. One of my favorites in the area used to be Oneonta Gorge where you had to access the falls through a brief hike up to your hips in the river. A mudfall closed that one several years ago (I am so glad I had the chance to do this one before it was permanently closed). Oneanta gorge,
And the granddaddy of them all, Multnomah Falls,
I actually did get fired up enough to hike to the top of the falls and it was very cool to see what's BEHIND that gorgeous waterfall. A short drive east of Portland Oregon and well worth every minute of the time.
---
Bibliomaniac
Posts: 2642
Joined: August 2008
I love looking at pictures of waterfalls. It's been a while since I made the effort to go and see one though.

Thanks for the photos Misfit.
---