Welcome to the Historical Fiction Online forums: a friendly place to discuss, review and discover historical fiction.
If this is your first visit, please be sure to check out the
FAQ
by clicking the link above.
You will have to register before you can post: click the
register
link above to proceed.
To start viewing posts, select the forum that you want to visit from the selection below.
Bibliomaniac
Posts: 5688
Joined: August 2008
Location: Vashon, WA
Contact:
Hope you have a great birthday and loads of books!

SM
---
Bibliomaniac
Posts: 3751
Joined: September 2008
Location: Wisconsin, USA
Contact:
---
Bibliophile
Posts: 1641
Joined: August 2008
Location: London, UK
---
Bibliomaniac
Posts: 4223
Joined: August 2008
Currently reading: The Farm at the Edge of the World by Sarah Vaughan
Interest in HF: The first historical novel I read was Katherine by Anya Seton and this sparked off my interest in this genre.
Favourite HF book: Gone with the Wind by Margaret Mitchell!
Preferred HF: Any
Location: North Yorkshire, UK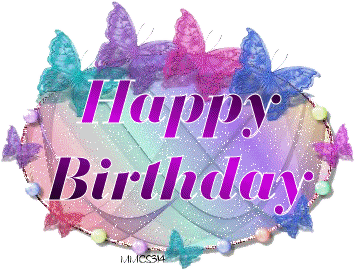 Hope you're having a lovely day, Ariadne!
currently reading: My Books on Goodreads
Books are mirrors, you only see in them what you already have inside you
~ The Shadow of the Wind
---
---
Thank you everyone! I got a gift card for my birthday, among other things, and have been having fun filling up my Amazon cart.

Sorry not to have been here as much as usual lately. I've been doing two jobs at work since July and it doesn't leave me much free time - but I did get to take today off!
---
---
---
---
---