Welcome to the Historical Fiction Online forums: a friendly place to discuss, review and discover historical fiction.
If this is your first visit, please be sure to check out the
FAQ
by clicking the link above.
You will have to register before you can post: click the
register
link above to proceed.
To start viewing posts, select the forum that you want to visit from the selection below.
Bibliomaniac
From
November is Coming
, this clever political take on
Game of Thrones.
..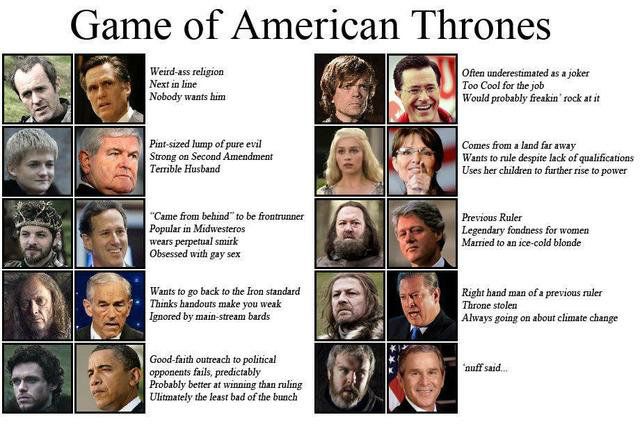 ---
Bibliophile
Location: Brooklyn, NY
Contact:
Made me laugh. Love Tyrion/Colbert. Thanks, annis!
Faith L. Justice, Author Website
---
Bibliomaniac
Currently reading: Christmas Lights by Karen Swan & The Christmas Card Crime and other stories
Preferred HF: Plantagenets, Victorian, crime
Location: Essex/London
Brilliant!
Currently reading
"Christmas Lights" by Karen Swan
&
"The Christmas Card Crime and Other Stories"
---
Compulsive Reader
LOL
That had me laughing out loud.
Thanks Annis how did you do it?
Bec
---
Bibliomaniac
Someone else did the clever geek tweak stuff, Bec - i just picked it up from an online friend and passed it on
---
---